Using Your iPhone with 3G in Vietnam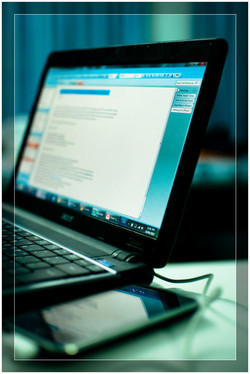 (Updated Nov 8th, 2012. Please let me know how it works for you in the comments)
In nearly every country I travel to, I pick up a local SIM card for my iPhone, and if it's reasonable enough, get online with it as well. Spending nearly a month in Vietnam, and wanting to tweet photos from my Easyrider journey, I needed to get my 3G set up. Unfortunately, the lack of English (or my lack of Vietnamese), and a general unfamiliarity with iPhones and data plans at the mobile shops made it a tricky proposition.
Luckily for you, all of my struggles mean it's going to be strictly smooth sailing for you!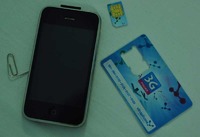 What you need:
1) iPhone, jailbroken / unlocked
2) Vinaphone SIM card (65000VND)
3) Some Vinaphone credits depending on your usage
4) Paperclip or pin to change the SIM card
What you need to do:
1) Pop in your SIM card and you should be connected to Vinaphone
2) Send a text to number "888" with the message "GPRS ON"
3) Send a text to number "888" with one of the following messages:
"U1" for 1 day unlimited (12000VND)(~$0.65)
"U7" for 7 days unlimited (80000VND)(~$4.25)
"U30" for 30 days unlimited (300000VND) (~$16.00)
*note* these prices were current in June 2010. It would be worth checking out the posters in the mobile shops to confirm the pricing, as the staff likely won't be able to help you out.
4) Open up Safari and head to http://i.giaitri.net/
http://web.archive.org/web/20100802051701/http://i.giaitri.net/internet.php (Though the original site is down, I found a link on the Internet Archive that will allow you to install the profile. Note that it may look different than my images below, but it is the same site minus the pretty formatting)
5) Choose "Cai Dat Internet Tethering" under iPhone 3.0 Setup Tool
6) Pick Vinaphone and install the profile when prompted.
7) Reboot your iPhone and you'll now be online!
This will enable internet access on your iPhone, as well as tethering. Vinaphone was my first experience tethering my iPhone, and I was very impressed. The wifi in Vietnam is very hit & miss, but the 3G was almost always rock solid, and very fast. My max download speed was 350K/sec. I had excellent 3G coverage in the major centers, but also along the roads less traveled in the Central Highlands, at worst dropping to EDGE.
3G tethering with your iPhone is a cheap way to avoid the headaches of flaky wifi points in your hotel and coffee shops while in Vietnam.