Everything Everything: An Evening with Underworld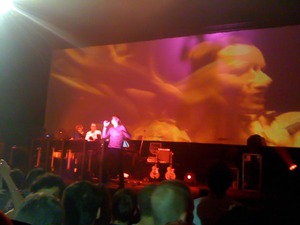 I changed my travel plans, left Egypt and came to Europe for 2 reasons:
1) Visit friends, and recoup
2) See Underworld live
Two years ago I made it a goal to see Underworld perform live. I had wanted to see them live for years, but there is considerable effort involved. They may play Canada once or twice every couple of years, but not within 2000km of where I live. Even then it's a small club, not the type of environment I wanted to experience their show in. It meant a trip to Europe.
So who is Underworld? Well if you're not into electronic music you may not know, but they are among the top live acts in the dance music world, and have been around for more than 20 years. I think of them a little bit like the Eagles. A couple of years ago, they were on a "retirement tour", and I bought my Mom tickets. If Underworld is still playing in 20 years I'll be there :)
I saw a Berlin show pop up on the events page, but unfortunately sharing the stage that evening with a couple of trance DJ's. It would have to do. Floor tickets were long sold out, but thanks to the Underworld fan community, I would not only have a ticket, but also a few friends to share the experience with. The group of us met before hand and headed to the O2 Arena together on the evening of Sept 11th, 2010.
A famous trance DJ was playing as we arrived at the venue before Underworld went on. It's been a long time since I've been to a party like this, or listened to trance music, but I think I can safely say that trance music hasn't changed in 10-15 years. Fortunately he was just finishing.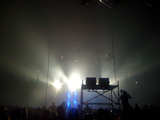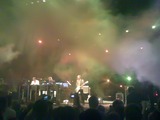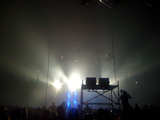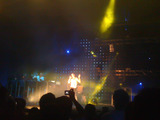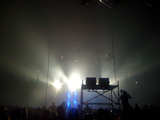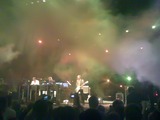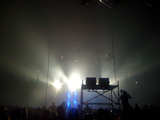 We headed towards the stage and the show began. Underworld played 3 sets, starting each with newer tracks, and finishing with classics. I took some space, called it my own, and danced in my hiking boots that are usually reserved for climbing mountains.
After more than 10 years of waiting to see them play live, it didn't quite live up to my sky-high expectations. Admittedly, they released a near perfect live album about 10 years ago, which is the standard I now hold them to. The crowd wasn't there to see Underworld, and they were less into it than I was obviously. Also the sound up front wasn't great, though at least not blasting out my eardrums. I've made a promise to myself to see them again, on their own show (*update: I saw them about 2 months later and it was awesome).
With that said, the experience was fantastic, if short. Highlights included Dark Train, Born Slippy (the closing track, video below) and singing along to Rez/Cowgirl. Low-lights included not playing Jumbo, Pearls Girl or Moaner.
Until we meet again Underworld...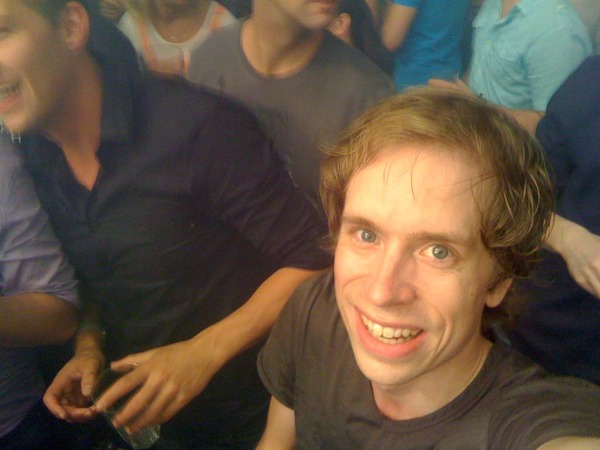 Video of Born Slippy NUXX, the closing track.
Tracklist: (This was recorded and broadcast, and can currently be downloaded at this link)
Downpipe
Always Loved A Film
Dark Train / Nu Train
Two Months Off

Scribble
Bird1 / Strumpet
Rez
Cowgirl

Between Stars
Diamond Jigsaw
King of Snake
Born Slippy NUXX
(I've been re-listening all week...)
Check out Keith's article about Underworld as a travel soundtrack at his site Traveling Savage
ps: Sorry about the photos, I only had my iPhone with me!